Vōx invites Courtesy, JKS // Turbina
2023-09-23T21:00:00.000Z
Vōx invites Courtesy, JKS to Turbina on 23rd September!
Szervezői infó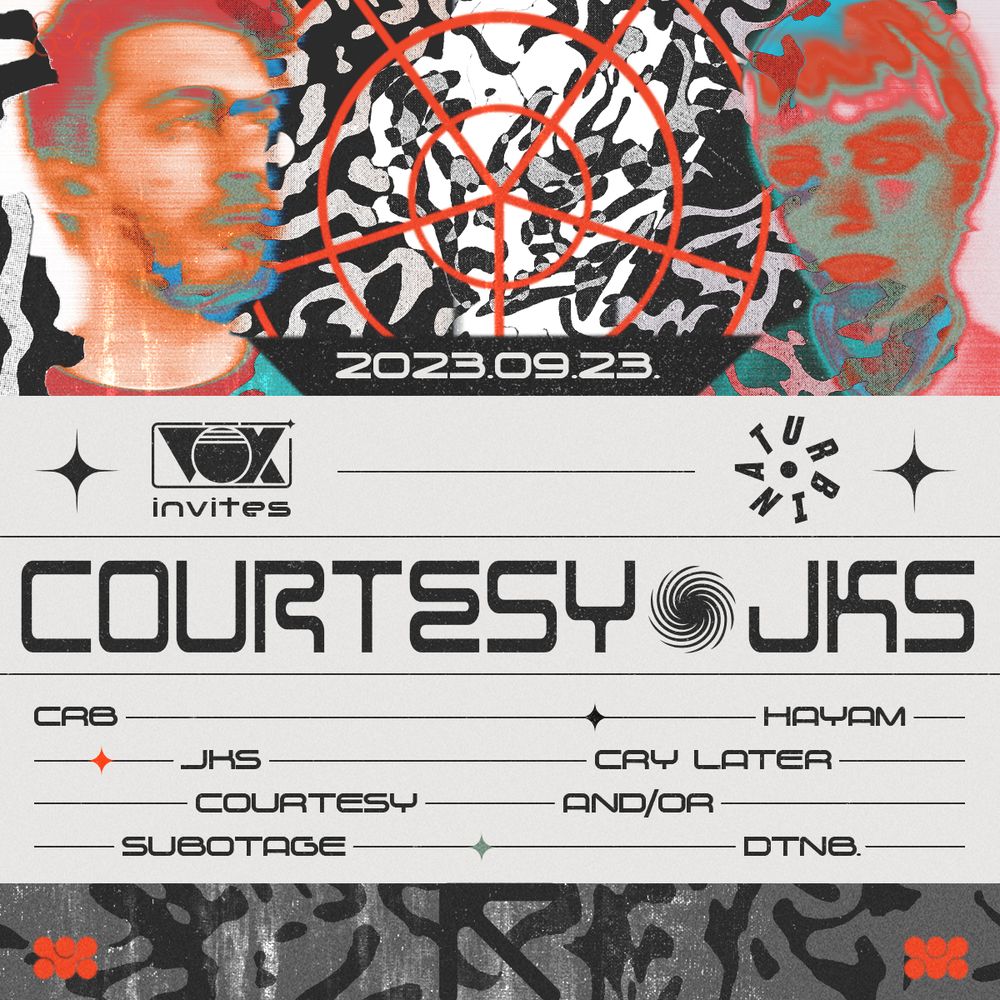 Program
Vōx is back and ready to kick off the club season in style! Join us for an unforgettable night of electrifying beats and pulsating rhythms at Turbina!
//////
Big Hall:
Courtesy
JKS
Subotage
CRB
Club Room:
AND/OR
dtnb.
Cry Later
Hayam
//////
Get your tickets here: https://bit.ly/Vox001
//////
Age Restriction: 18+
//////
Please note that if we have a full house, you may need to wait until some fellow partygoers leave before gaining access. We want to ensure everyone has the best experience possible!
//////
The organizer reserves the right to admission.
//////
Get ready to groove and create moments that will last a lifetime on the dancefloor!
Helyszín
Turbina Kulturális Központ
A Turbina Kulturális Központ egy háztömbnyi, sokszínű rendezvényhelyszín a 8. kerület szívében. A rendszeres zenés események mellett elcsíphetünk itt kiállításokat és színházi előadásokat is.
Kapcsolódó események
Nincsenek aktuális kapcsolódó események.